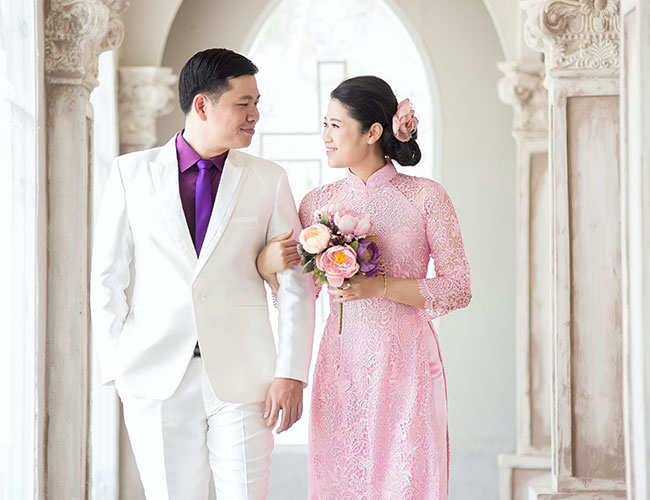 Having your dream wedding is one of the most treasured moments in your lifetime. It's a way of celebrating your life and love together with the people dearest to you. Depending on the couple's preference, weddings can mean an intimate celebration or a grand party. But no matter how you want to celebrate it, there are always costs involved⁠—from the engagement ring to the dowry and wedding gifts, from pre-wedding rituals down to the honeymoon.
Weddings in Singapore are estimated to cost upwards of S$30,000, depending on the elements needed for the ceremony. Different types of weddings—may it be Chinese, Malay, Indian, or Western-type weddings—also involve various customs that need hefty costs.
We'll help you achieve the wedding you deserve through our fast and hassle-free Wedding Loans. Have your application approved within 30 minutes and get the loaned amount in cash or through direct fund debit right after. You can start with your wedding preparations in no time!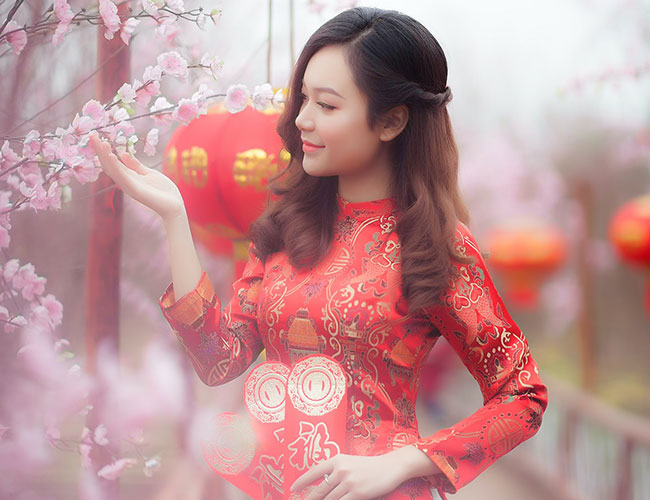 A traditional Chinese wedding is one of the most common types of weddings in Singapore. Although more Chinese couples are now opting for Western-type weddings, there is still a good number who wants to do the traditional Chinese wedding—or even both!
Chinese weddings also have the usual financial aspects involved in a wedding ceremony. However, these also require other expenses related to ancient customs and traditions that the couple needs to adhere to.
Guo Da Li
This Chinese betrothal ceremony is when the respective families of the bride and the groom come together for a formal meeting. During this event, the groom's family needs to present gifts to the bride's family. These baskets for betrothal usually include red packets worth S$2,000 for the parents, S$3,700 worth of gold, and S$600 worth of cakes and biscuits. Grooms can purchase these gift baskets at wedding shops for around S$6,300.
Red Packets
During the wedding ceremony, the groom also has to give red packets to young relatives and helpers. This will cost him an additional S$2,000.
Wedding Rings
Depending on the type of ring the couple will get, a wedding band can cost somewhere between S$2,000 and $5,000. Getting custom-made wedding rings can cost even more.
Photography and Videography Services
A wedding celebration wouldn't be complete without photos and videos to memorialize the moment. Getting professional photography and videography services for a wedding in Singapore can cost S$2,000 to S$4,000.
Banquet
Chinese weddings typically have an elaborate lunch or dinner banquet for family and friends. Some of the highlights of the event include speeches from the bride and groom, their parents, their friends, and the maid of honor. Cake cutting and a celebratory toast are also part of the special occasion. The cost of having a banquet varies on the venue of choice, but couples need to set aside S$30,000 to S$50,000 on the average.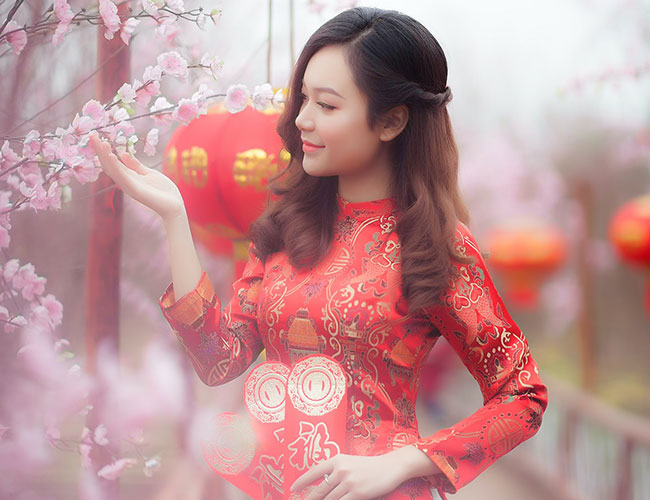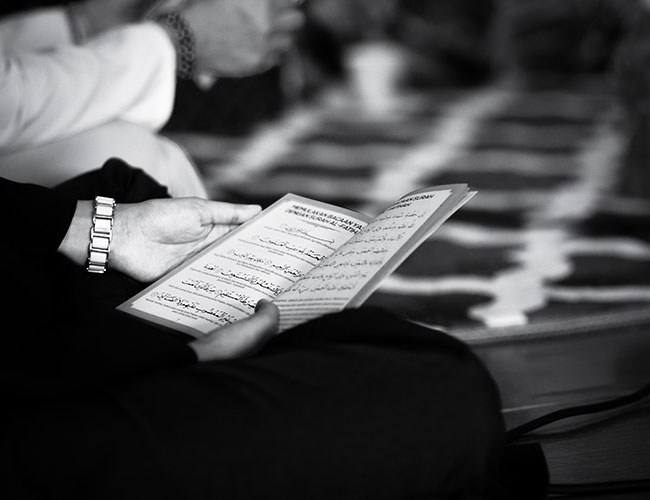 ​Malay weddings involve beautiful traditions that add to its uniqueness and splendour. An average Malay wedding can cost around S$40,000 depending on the chosen venue, and a big chunk of it is allotted to dowry and gifts. This type of wedding involves several sacred ceremonies that are essential in the couple's cultural and spiritual journey. These usually involve the entire community—just like Mensik, wherein a relative spies on the bride, the wedding ceremony, and the homecoming.
The financial aspects involved in each stage should be taken into careful consideration, given that these ceremonies are deeply embedded in the Malay culture.
Gifts for Merisik
During the early stages of the proposal, gifts are presented to the family of the bride. These gifts, which can cost a total of S$8,000 to S$15,000, usually include jewellery, bags, food, and a Duit Hantaran.
Dowry
Part of the Malay culture is to give a dowry to the bride's family to ask for their blessings. Usually in the form of jewellery or cash, these gifts can cost between S$500 to S$5,000.
Marriage Course
Taking a marriage course is a must for couples who are having a Malay wedding in Singapore. After the course, the couple will be given certificates. They will also have to give a token to the teacher.
Marriage Registration
The couple has to arrange a meeting with the Muslim Marriage Registry to get a Certificate of Registration.
Betrothal Gifts
Both the groom's family and the bride's family need to give gifts to each other during the solemnisation ceremony. It can range from traditional attires to gadgets.
Sireh Dara
A Sireh Dara is a symbol of the bride's virginity and is placed on the dais during the ceremony.
Entertainment and Food
The couple also needs to allot a part of their budget for food and entertainment for their guests after the ceremony.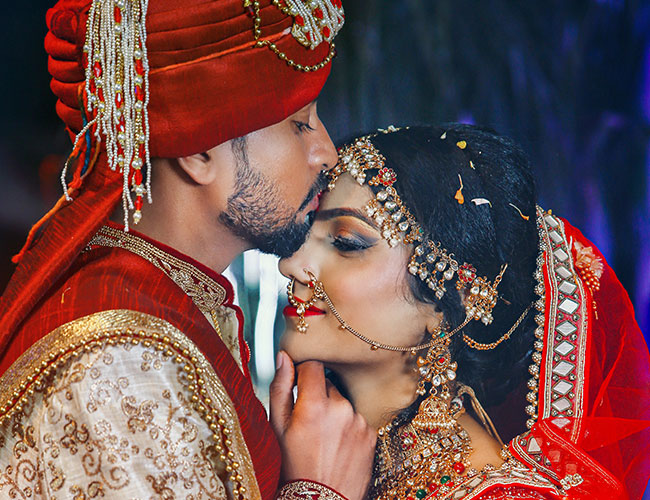 An Indian wedding also has its own set of traditions that are deeply rooted to the culture. It involves several sacred ceremonies and parties where the couple's families can get together to celebrate their union. Generally, couples having an Indian wedding need to have a budget of around S$30,000 to $50,000 for the following events:
Pre-Party
The families of the bride and the groom typically come together for a pre-party days before the wedding. The celebration is filled with lots of singing and dancing and involves the bride's family welcoming the family of the groom through traditional songs.
Bangles
In the Indian culture, the bride is required to receive bracelets from the groom. She also has to get beautiful henna markings on her hands. The darkness of the henna is a symbol of the groom's love for the bride.
Engagement
There is a formal engagement that takes place prior to the wedding. It's when the couple confirms their marriage plans to the priest. During this time, the groom also showers the bride's family with lavish gifts to prove his capability of being a great provider. He also needs to provide gold to create a pendant for their marriage.
Wedding Day
During the wedding, the bride's father releases his daughter and the groom assures her family that he is devoted to the crucial virtues of marriage.
Fire Ceremony
This ceremony involves the couple going around the fire multiple times while they throw rice to show their love for each other. This is also when the couple shares their vows. During the ceremony, the bride dons rings on her toes. The event then ends in a sumptuous feast.
Red Powder
To symbolize that she's already a married woman, the bride covers her hair with red powder.
Photo Session
The couple, along with their friends and family, typically have their pictures taken to capture memories of a special moment like this.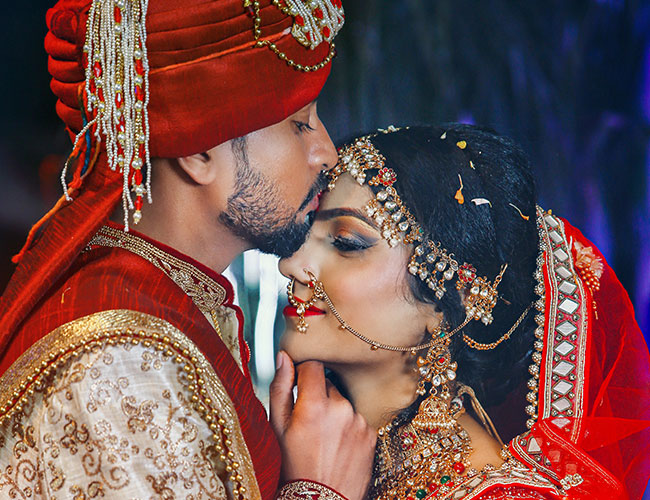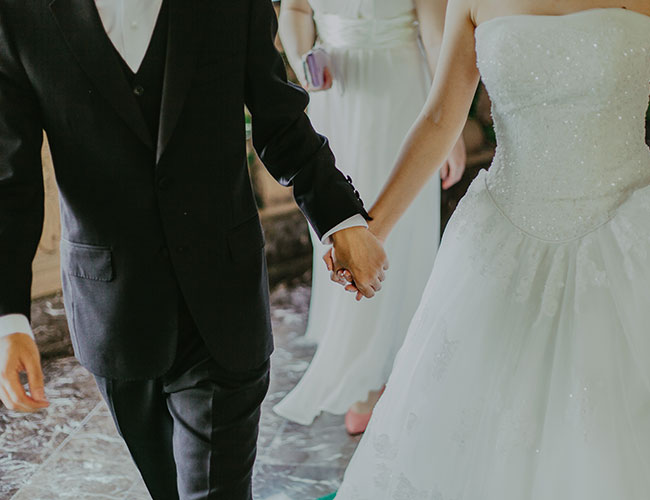 Although Western-type weddings don't have that many rituals and customs involved compared to traditional Chinese, Malay, and Indian weddings, there are still a lot of financial aspects that need budgeting.
Engagement/Wedding Rings
A groom-to-be usually proposes to his future wife with an engagement ring. It can typically cost somewhere between S$2,000 and $3,000 depending on the design. The wedding bands, on the other hand, can range between S$2,000 to S$10,000.
Venue and Wedding Banquet
On the average, the couple needs to allot around S$30,000 for the wedding banquet. However, this depends on where you choose to have the reception. A banquet of 300 guests can set you back around S$30,000 on the average. For higher end venues, however, 300 guests can cost at least S$95,000.
Bridal Package
Getting a bridal package is a convenient option during wedding planning. The package already includes hair and makeup services, the wedding attires of the bride and groom, as well as the outfits for the bridal entourage. Some packages even include a pre-nuptial photoshoot.
Bridal packages typically range between S$3,000 to S$6,000. The gowns and suits are just rental attires. But you can opt for a custom-made gown for as much as $2,000.
Wedding Cake
A wedding cake is an important part of a Western wedding. During the cake slicing tradition, the bride and groom feed each other a slice of cake. A typical bridal cake usually costs around S$1,000.
Photo and Video Services
For around S$2,500 to S$5,000, the couple can have a professional photographer and videographer document the highlights of their wedding as well as the interactions between their guests.
Honeymoon
After months of planning their special day, a newly married couple deserves a special time for themselves after the wedding. A 2-week honeymoon vacation usually costs around S$5,000 to S$12,000.
Benefits of a Wedding Loan
Make Your Dream Wedding Come True
Getting a loan can help you finance the wedding you've always wanted without having to cut corners from your plans. Want to celebrate with a grand wedding banquet? No problem. You might even have extra funds for your dream honeymoon destination.
Loan Up to 6x Your Monthly Salary
You can apply for a loan amount of up to 6x your monthly salary with no minimum salary requirement.
Flexible Repayment Plans
You don't have to pay your loan right away. We offer instalment plans of up to 12 months with 4% reducing interest per month.
Better Budgeting
After your loan is approved, you can get instant cash or direct fund debit to your bank account right away. With our fast approval and releasing process, you can start allotting your funds and paying for expenses in no time.
Independence
There's no need to borrow funds from family or friends. You can get the lump sum of your wedding budget right away by just applying for a Wedding Loan.
Why Choose Us?
Getting your loan from the bank can be a long and tedious process. This can add stress to an already stressful situation like planning a wedding. Licensed money lenders such as us offer a fast solution to financial woes with personal loans that can be approved within 30 minutes.
You can loan up to 6x your monthly salary and receive instant cash or direct fund debit account once it's approved. Avail of instalment plans of up to 12 months with 4% reducing interest per month. There is no minimum salary requirement, and you can still apply for a loan even with bad credit history. Just ask us how!