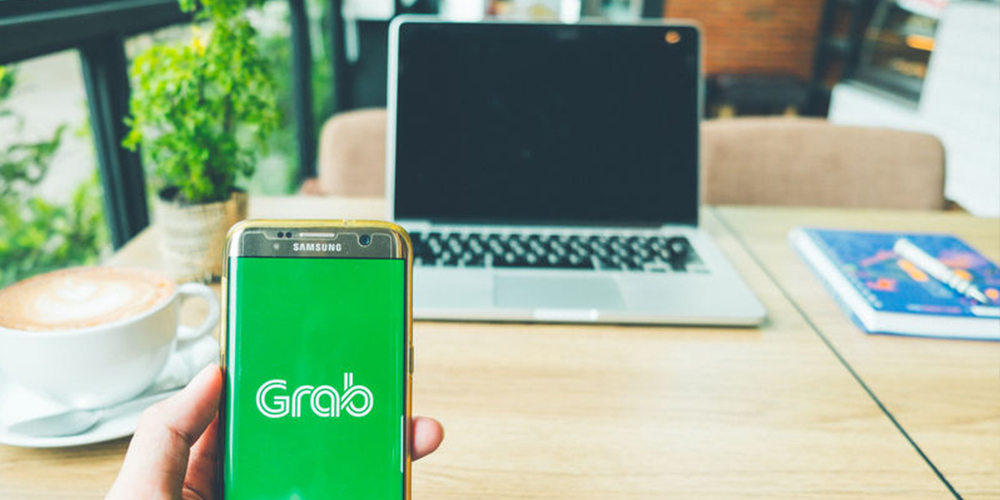 Many Singaporeans rely on the taxi hailing services Grab and Gojek for part or all of their income. Both companies provide reliable and convenient money-making opportunities for those who enjoy life behind the wheel. They also grant drivers tremendous flexibility when deciding when and where they want to work, which only makes them more attractive.
However, to reap the greatest benefits from this type of work requires a bit of luck. If you are a Grab or Gojek taxi driver, you know what we mean. Sometimes, the number of fares is low, and you struggle to meet your quota. Other times, there are so many drivers in the area that no one can get much work for themselves.
And, that's just the normal ebb and flow of the taxi business. What's worse is when your car breaks down. It could be due to normal wear and tear, or a serious accident, the result is the same: you can't drive. Sickness or injury can have the same effect, cutting off some or all of your income at the time you need it the most.
At UK Credit, we understand the difficulties drivers must sometimes face, and we are here to help. Our Grab and Gojek taxi driver loans give you access to the cash you need to meet demands when times are hard, from a reputable lender you can trust.
How is a Grab Taxi / Gojek Driver Loan Useful?
A Grab / Gojek loan is a versatile option for taxi drivers with either company. It not only allows you to respond to emergencies quickly, but can also be instrumental in maintaining or improving your position as a driver. The following are the primary uses of these loans.
Car Repairs
Even the best drivers are involved in accidents, often through no fault of their own. Yet, even if you are fortunate, and never experience a fender bender, your car will inevitably need repairs and replacement parts.
It is dangerous to drive a car with failing components, yet this is just what many drivers do because they don't have the money to get things fixed. Let UK Credit help you avoid such scenarios. Our Grab / Gojek loans are an excellent way to keep your car safely on the road.
Rental Fees
Many taxi drivers dodge the need to make costly repairs by renting their taxi instead of buying it outright. This can be a cost effective choice, as long as your income is enough to cover the rental fees.
However, in the event your earnings fall short, a Grab / Gojek loan can cover the cost of your rental payment until business picks up again.
Buying a Car
Renting a car has it's benefits, but if you plan to be a Grab or Gojek driver for the long term, buying a car may be the choice for you. But, trying to save up for a downpayment while paying rental fees can take a long time, and it's frustrating to sink money into a vehicle you don't intend to keep.
Let us speed the process up for you. Paying the down payment on a car intended for use as a taxi is a common usage of our Grab / Gojek loans.
Medical Emergencies
It's bad enough when your car breaks down, but it's even worse when it's your body. Everyone gets sick, so it's only a matter of time before you find yourself too unwell to drive. It may only last for a few days, but even that amount of time can cost you earnings that you absolutely need.
Worse still, a serious illness or injury can keep you off the road for weeks or months at a time. The loss of income can be catastrophic, particularly as you struggle with the addition of medical costs to your usual obligations.
A Grab / Gojek loan can be a lifesaver in such times. The quick, hassle-free application process won't exacerbate your condition with undue stress, and the money granted will allow you to address your needs until you are back in the driver's seat.
Vacation Time
Working hard is a virtue, but sometimes you just need some time off. Maybe you need to take care of something sudden, or perhaps you just want to relax for a bit. Either way, it can be hard to find the time when you need every paycheck.
So, take a break on us. A loan from UK Credit can stand in for a paycheck or two, allowing you to attend to your personal business, or to take some well-deserved time for yourself.
I am a Grab Taxi / Gojek Driver in Singapore. Am I Eligible for a Loan With UK Credit?
The short answer to this question is: Yes. All Grab and Gojek drivers are eligible for this type of loan, however it's not enough to simply be registered as a driver. You will need to be able to provide proof of income. There are two primary reasons for this.
Grab / Gojek Loans are Personal Loans
Specifically, they are a type of unsecured personal loan. This means no collateral is required when applying for the loan, which makes it available to a wider range of individuals.
However, without collateral securing the loan amount, an applicant's income plays a much larger role in the approval process. Grab / Gojek loans are easier to qualify for because both companies are reliable employers, and the demand for drivers is steady.
Yet, earnings can fluctuate enough that some proof of earnings is still necessary. The more data we have about your income, the better we can determine loan terms that minimize both your risk and ours.
Your Income Determines The Maximum Lending Amount
Grab and Gojek loans have terms that are dictated by the Ministry of Law. One such term places the maximum amount of such a loan at 6 times the applicant's monthly income. Without proof of income, there is no way to calculate this amount safely.
Disreputable lenders may lock you into an unfair contract, with terms based on nothing more than their greed. However, UK Credit is registered moneylender. We work within the law to find the terms best suited to your individual situation. Our aim is to help you safeguard your financial present and future.
I Would Like to Apply for a Grab Taxi / Gojek Driver Loan Now. How Do I Start?
For Grab and Gojek drivers in need of funds, the sooner you apply for a loan, the better. However, before you contact UK Credit to begin the application process, the first thing you should do is gather the necessary paperwork. This will ensure things move smoothly and as quickly as possible.
Things you may need:
Your National ID Card
Your Vocational License & Taxi Pass
Proofs of Income (ie Payslips)
Your Most Recent Bank Statement (from the bank where your pay is deposited)
Your Taxi Rental Agreement (if applicable)
Once you have everything together, you can contact UK Credit to begin the application.
Easy Application & Approval
UK Credit makes getting cash easy for Grab and Gojek taxi drivers. Gathering the materials together is actually the hardest part of the application process!
You can apply using our convenient online form. Once submitted, we will review your information promptly to determine your preliminary eligibility. If everything checks out, we will call you to schedule a meeting at our offices. We will let you know what you need to bring, based on the specifics of your situation.
Once the in-person interview is completed, we will settle on the loan terms and draw up a contract. Once you sign off, you will be given your money on the spot. If there are no complications, the entire process can be completed in a single day.
Compare that to the cumbersome process of attempting to get a personal loan from a bank. Not only would that take days, or even weeks, longer, but getting approved is much harder. UK Credit puts cash into your hands as quickly and painlessly as possible.
Flexible & Affordable Financing
Not only does a Grab / Gojek loan from UK Credit get funds to you faster and easier than other personal loans, it also comes with better terms. This is best illustrated by the generous repayment period and exceptionally low interest rates.
You may be given up to six months to repay the loan. That's plenty of time to return what you borrowed in easy-to-handle installments. This allows you to clear your debt without stress and anxiety.
And, with interest rates as low as 1%, there's no need to fear that the debt will balloon out of your control. Our Grab / Gojek loans are among the most affordable in the country. With terms adjusted to your specific circumstances, repaying a loan with UK Credit won't leave you in financial straits all over again.
Thus, there is absolutely no reason for a Grab or Gojek driver to suffer consequences for any type of temporary cash shortage. Not when we offer you the fastest, most affordable Grab / Gojek loans to meet your needs. Contact us today to find out just what we can do for you.