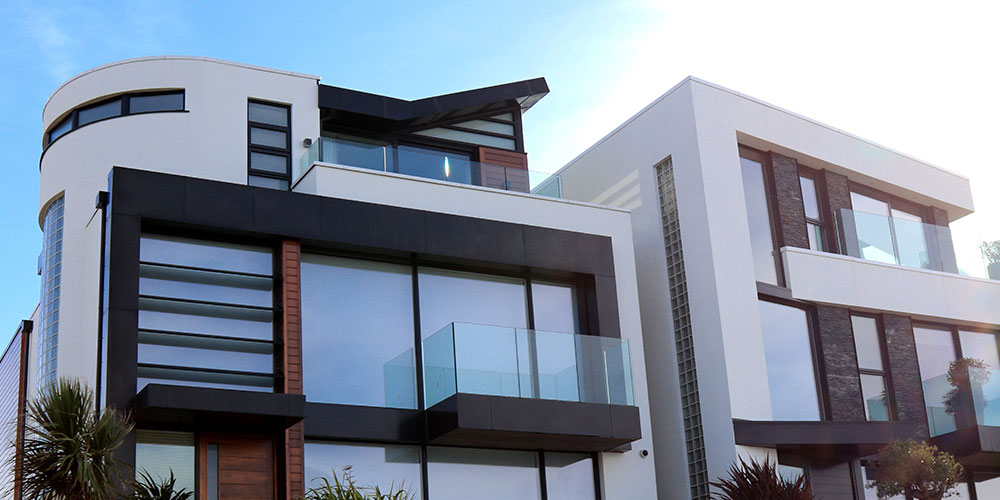 When you're buying new property, sometimes you don't have the funds readily available to purchase your new home.
Most people sell off one asset before moving onto the next, however this isn't always possible. You may find the home of your dreams at just the right price before you've had a chance to sell your existing home or perhaps you just want to live in your existing home as you build your new home. In either case, your money is all tied up in a pre-existing asset which you need to sell in order to afford your next purchase. When this happens, a bridging loan may come to the rescue until your funds become available.
UK Credit can help you by offering you a bridging loan to make the moving process less stressful.
What is a bridging loan?
Like the term 'bridge' suggests, a bridging loan helps you to bridge the gap between one purchase and the next, and for this reason it is sometimes known as a 'relocation loan'.
These loans are additional loans of short repayment duration, with fast approval times but higher fees. Hence, while you are trying to sell your old property you will have two loans to deal with and this means two sets of interest rates. On the positive side, you will be able to snag the home you're after and sell your old property at leisure.
In a nutshell, a bridging loan is:
a short-term interest-only loan
is calculated according to the value of your current property
has a flexible, unlimited loan term
may have special conditions after a certain time frame
Bridging loans can run for a period of up to six months, even shorter. At the end of the time frame agreed upon for the bridging loan, it is then converted into your chosen home loan.
Types of bridging loans
When exploring bridging loans there are two basic options:
Closed bridging loans These have a set date for the sale of your property when you will pay out the principle of the bridging loan. This type of bridging loan is for buyers which have already agreed on the sale of the property and are just waiting for the paperwork.
Open bridging loans These are for borrowers who may have found their perfect property, perhaps it is going up for option. Unfortunately they don't know when their home will sell and for how much.
How can a bridging loan help you?
In areas where properties are snapped up quickly. such as the East Coast and Marine Parade as well as other sought-after areas, bridging loans are less necessary due to a more secure turnover. However, they are particularly beneficial in locations where properties stay on the market longer and are more difficult to sell.
Below are some ways in which a bridging loan can help you:
You don't have to wait to sell your home in order to buy the property of your dreams
You will have more time to get a better price on your old home without the stress of having to sell
You avoid the cost of having to rent between selling and purchasing and the hassle of moving all your belongings two times
It is more accessible to purchase than regular mortgages and application procedures aren't very rigorous
Small business owners and those in real estate can benefit as they can increase their sales portfolio
Top tips for those wishing to make the most out of their bridging loan:
Investors should not rely on bridging loans to build a portfolio, and should not look towards short-term solutions
Arranging for pre-approvals and being prepared early on in the process can help minimize the need for an amount too large to chew
Negotiate with the vendors before taking out a bridging lone as they may agree to a longer settlement period
If a bridging loan is your best option, have an exit plan
How much can I borrow?
Sign up for a bridging loan, and you'll be able to raise capital for a new and existing property. In some cases, you may be allowed to borrow up to 100 per cent of the price of your new property plus costs. This may be outside your borrowing capacity when you apply for a bridging loan, but affordable once you've sold your own home.
Bridging loans cover the remaining amount needed beyond the Loan-to-Value (LTV) ratio you're applying for. This means you can borrow up to 25 per cent of the purchase price of the new property as long as the calculated amount from the sale of your old property is enough for the new purchase.
The two loans together (one for the existing property and the other new one) are known as Peak Debt, which is the highest debt of the loan. The viability of the bridging loan can be calculated by looking at Peak Debt. You can usually borrow up to 80 per cent of the Peak Debt. Lenders may also go up to 90 per cent of Peak Debt provided you qualify for Lenders Mortgage Insurance (LMI). However, you'll still need 20 per cent of the Peak Debt as a deposit for the new property. All up you can borrow up to 25 per cent of the purchase price of the new property provided you will get enough money from the sale of proceeds of your old property.
The breakdown costs involved when entering a bridging loan are as follows:
Capitalized interest may go up significantly as the longer it takes for you to sell your old property the more interest will accrue daily
You need to pay for a property valuation on your existing property and the one you are buying
You will use a small percentage of property value as purchasing costs
Bridging loan application fees will need to be paid.
How quickly will be loans be approved?
UK Credit wants to help you make your dreams come true and you can get approval within a single day provided you have obtained the right paperwork. The funds will then be disbursed over the next three weeks. All you need to do is to show us that you have the required funds on temporary hold and show that you can meet repayments.
Once that is done we can release funds in accordance with the Registry of Moneylenders and in compliance with the Moneylenders Act and Rules.
Are you interested in applying for a quick bridging loan from UK Credit? Please contact us and we'll guide you on the best way to proceed.